Kalers Pond Audubon Center

Center Moriches, NY 11934

phone: (631) 878-5576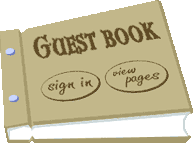 © 1998-2013, Kaler's Pond Audubon Center. All Rights Reserved.

For additional questions and comments on programs or to set up a program for your local group at the Kaler's Pond Audubon Center please contact:

Director of Centers & Education

Audubon New York

200 Trillium Lane

Albany, NY 12203

(518) 869-9731 x228 office

(508)494-5488 cell

(518)869-0737 FAX

© 1998-2013 Annette DeGiovine Oliveira. All images on this site belong to the artist & phtotographer and may not be reproduced without prior authorization. All Rights Reserved.
Please contact artist for details.
Save the Date!

Wildlife Festival

Saturday, Sept. 28th 

1:00 P.M. - 3:30 P.M.

Live Bird's of Prey Presentation

at 1:30 P.M.

Family nature walks!

Explore the treasures inside the nature center!

All welcome!

________________________________________

KALER'S POND AND THE BUTTERFLY COUNT

Jay Kuhlman

First for the Kalers Pond Audubon Center. The summer nature programs have gone well, the gardens also did well attracting butterflies, moths and Ruby-throated Hummingbirds.

Butterfly count I have been doing a North American Butterfly Association July Fourth butterfly count for the past five years with Steve Biasetti. Numerous members of ELIAS have participated including Andy Murphy, Aaron Virgin and my wife Susan. We go out at a reasonable hour, 8 am, and cover Central Suffolk CBC territory. It is usually hot but rewarding. We have seen up to 35 species and have that great feeling the Elliot Porter described as "a moment of discovery" when many beautiful swallowtails, like Black, Tiger and Spicebush, and Hairstreaks, like small jewels, are discovered. Then there are skippers, like fall warblers, small, fast rather cryptic making them difficult to identify.

There are also many birds in the fields and of the forest edge habitat. Their calls add a great background for the day. This year at Cranberry Bog County Park looking for Appalachian Brown, Least Skippers and Mulberry wings, Steve and I heard and saw a fast moving school of Alewives being chased by something. At first thinking a large bass. After a while a brown dog shaped head popped up and then swam above the surface across the stream. We were stunned and ran through the differential IDs. mink, muskrat, river otter. After discussing it and thinking about what we had seen decided it had to be an otter, our first on Long Island. We had both been to the presentation by MIke Bottini about his study of River Otters on Long Island at a conference at the Brookhaven Lab in the Spring. Steve reported to Mike and a week later another person saw an otter near the same site.

Let me know if you like to participate next year!